The technical feasibility of PEM MW Fuel Cell Power Plants (FCPP) has been well demonstrated, but a major step in fuel cell stacks and system costs is still needed.
In addition, a dynamic operating capability is a new necessary feature to participate in renewable energy markets.
GRASSHOPPER proposes major coherent improvements on MEAs, stacks, and system design to reduce CAPEX and add flexibility.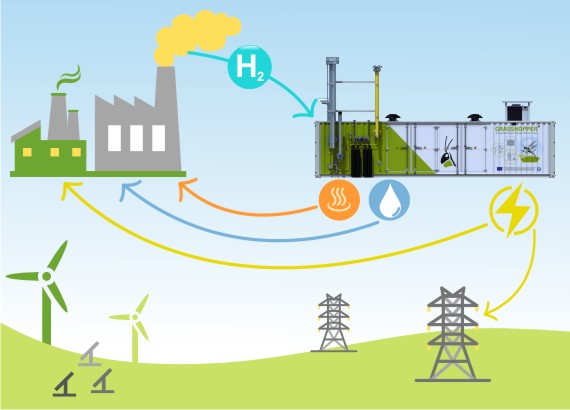 GRASSHOPPER aims to create a next-generation MW-size FCPP which is more cost-effective and flexible in power output, accomplishing an estimated CAPEX < 1500 €/kWe at a yearly production of 25 MWe.
The MW-size FCPP unit will be based on learnings from a 100 kW pilot plant design, implementing newly developed stacks and MEAs.
This pilot plant is large enough to implement cost savings and validate operation flexibility and grid stabilization capability via fast response.
GR

id

ASS

isting Modular

H

ydr

O

gen

P

em

P

ow

ER

Plant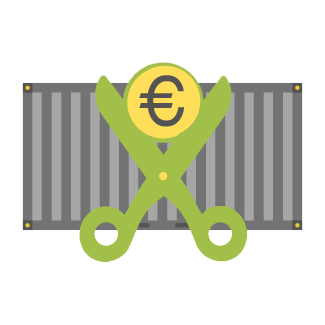 Balance of Plant Cost Reduction
Design of BoP that uses commercially available components while maintaining system efficiency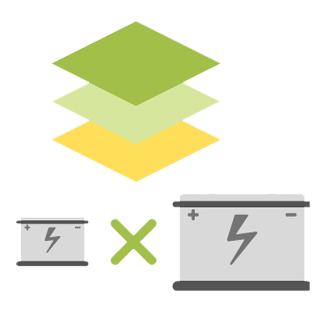 Low cost / Large size MEA & Stack
Development of larger size low-cost MEAs.
Design of larger size of low cost stacks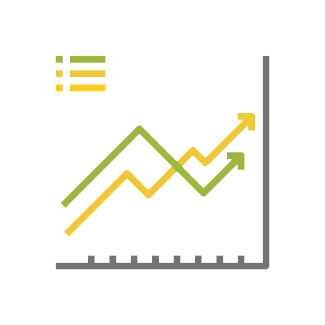 Flexible Operation & Grid Support
Design and validation of a platform to integrate grid support functionality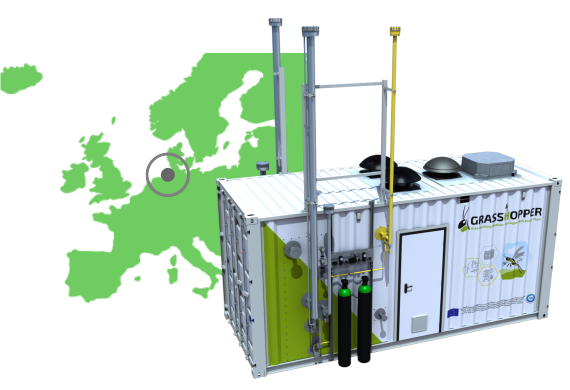 Design and validation of a 100kW pilot plant at Nouryoun facilities in Delfzijl. A real industrial environment where the pilot plant will be using H2 produced as a byproduct of the chlor-alkali electrolysis.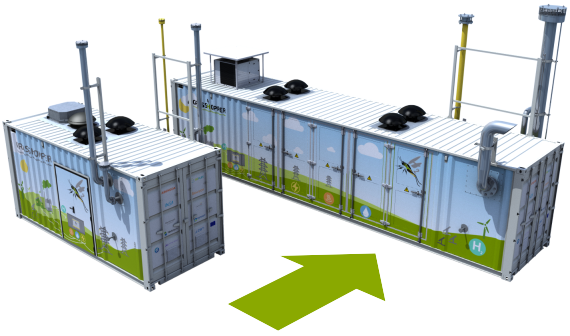 MW-scale
Commercial plant
Design of a low-cost, flexible and modular MW size FCPP. Ready to go to market.