The Grasshopper project was presented by Coxabengoa at the Iberconappice Congress that took place in Cartagena (Spain) between October 25 and 27 in a talk called "Validation of the Power Plant developed in the Grasshopper Project, based on PEM fuel cells and powered with hydrogen".
Grasshopper is a 100-kW power plant, based on fuel cells, capable of operating dynamically and making demand changes in seconds without any risk to the fuel cells thanks to a robust control system. It has been developed to provide precise control of flow, pressure, temperature, and humidity that allows the operating setpoint to be dynamically changed while maintaining high electrical efficiency. Following the success of the first phase of testing carried out at Coxabengoa's testing facilities in Seville (Spain), the plant has been transported to the Netherlands to carry out a second phase of validation testing. There, the plant has been connected to the local electrical grid, where the net energy production was used by other consumers on the same grid, confirming the plant's performance and the "plug & play" design of the unit.
These successful results of the project have aroused much interest among those attending the congress.
For more details about the IBERCONAPPICE Congress check the following link:
https://iberconappice.appice.es/
We will come back soon with very interesting news.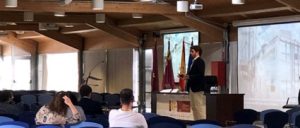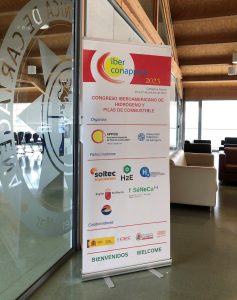 Read More