Last month, the construction of the Pilot Plant was completed! And at last, We moved it to Abengoa's testing facilities in the port of Seville for the next phase. This is a major milestone towards the project's success, and we are very eager to share it.
As we have mentioned before, check this post about containerized solutions, the plant can be easily transported and deployed at any location. The workshop where the plant was built was also located in Seville, so this transport only lasted about 30 mins through the outskirts of the city. But the process is identical if transported for very long distances.
Next month, Factory Acceptance Tests, or FAT for short, will begin in Abengoa's testing facilities. Where many other technical innovation projects have also seen the light. Starting with IO Testing, following with circuit tests, or control loops adjustment among others, the pilot plant will be ready to receive the Fuel Cell stacks later this year. We will be sharing more about the FAT and how the tests are progressing along the road. For now, We hope you enjoy this video about the Grasshopper Pilot Plant transport!
Read More

As we approach the equator of the project, the construction of the 100kW pilot plant has begun. This is an important milestone for the project since many of the improvements designed on paper or laboratory scale will be tested and validated. But before we can do that, the pilot plant needs to be completed.
Like in the construction of any power plant, many different disciplines of engineering come together to create the final product. In our case, we have divided the construction into four main sections:
Estructural: mostly regarding container refurbishment.
Piping: equipment, instrumentation, etc.
Electrical system: both the power conditioning system and auxiliaries.
Control software development
With almost all engineering decisions made and 3D modeling ready, the construction can now begin. First, a standard shipping container will be modified to suit the project necessities. And once it is done, the installation of equipment and fabrication will continue until the plant is completed. Alongside the mechanical construction, the electrical system will also advance. All fitted into a 20 ft long container for rapid deployment and scalability. And lastly, the programming will put everything together, ready for a long period of testing.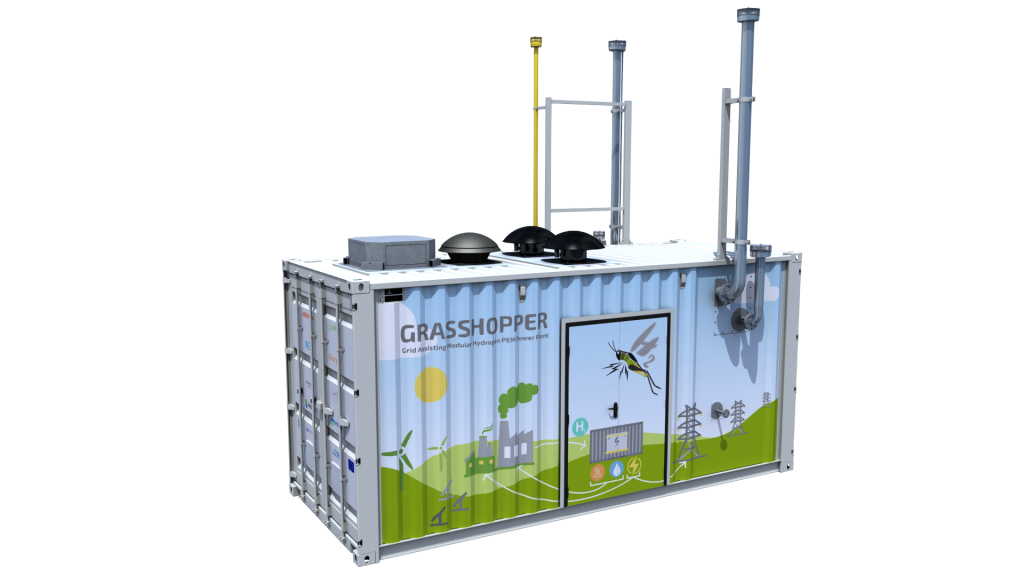 We are looking forward to receiving the first feedback directly from our workshop. Each step will surely reveal important improvements to take into account for the final MW design. We will keep you updated as things progress in our workshop with some interesting facts and news about the pilot plant construction.
Read More