The 100kW Pilot Power Plant is under construction
As we approach the equator of the project, the construction of the 100kW pilot plant has begun. This is an important milestone for the project since many of the improvements designed on paper or laboratory scale will be tested and validated. But before we can do that, the pilot plant needs to be completed.
Like in the construction of any power plant, many different disciplines of engineering come together to create the final product. In our case, we have divided the construction into four main sections:
Estructural: mostly regarding container refurbishment.
Piping: equipment, instrumentation, etc.
Electrical system: both the power conditioning system and auxiliaries.
Control software development
With almost all engineering decisions made and 3D modeling ready, the construction can now begin. First, a standard shipping container will be modified to suit the project necessities. And once it is done, the installation of equipment and fabrication will continue until the plant is completed. Alongside the mechanical construction, the electrical system will also advance. All fitted into a 20 ft long container for rapid deployment and scalability. And lastly, the programming will put everything together, ready for a long period of testing.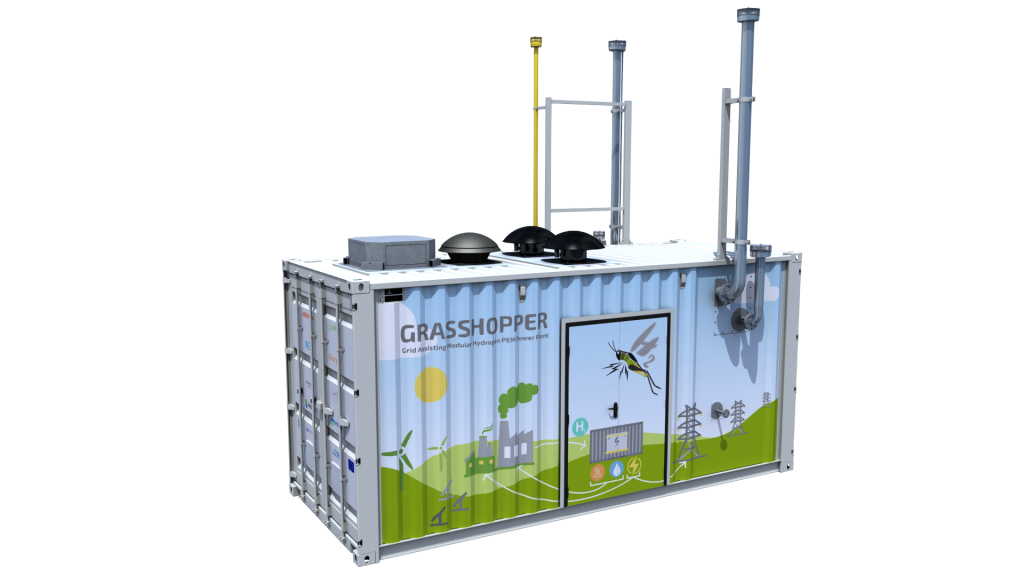 We are looking forward to receiving the first feedback directly from our workshop. Each step will surely reveal important improvements to take into account for the final MW design. We will keep you updated as things progress in our workshop with some interesting facts and news about the pilot plant construction.
Related Posts