Because appearance matters, take a look at our exterior design
As we have discussed in a previous post, check it out here, there are many benefits of having our power plant inside a container. But one reason that was not talked much about, is that it can be easily disguised or beautifully displayed in public. Because there are no emissions and it has a reduced footprint, placing the plant in urban areas is more than possible. and for that, the plant needs to look good!
Of course, we didn't want to miss the opportunity to demonstrate this with the pilot plant. So we have installed a full-size vinyl that not only makes the plant look very aesthetically pleasing but also serves as publicity for Hydrogen and Green Energy sources. With a simple and cartoonish style, one can, in a glance, see the whole purpose of the project and the possible applications of the Hydrogen PEM power plants by looking at the container.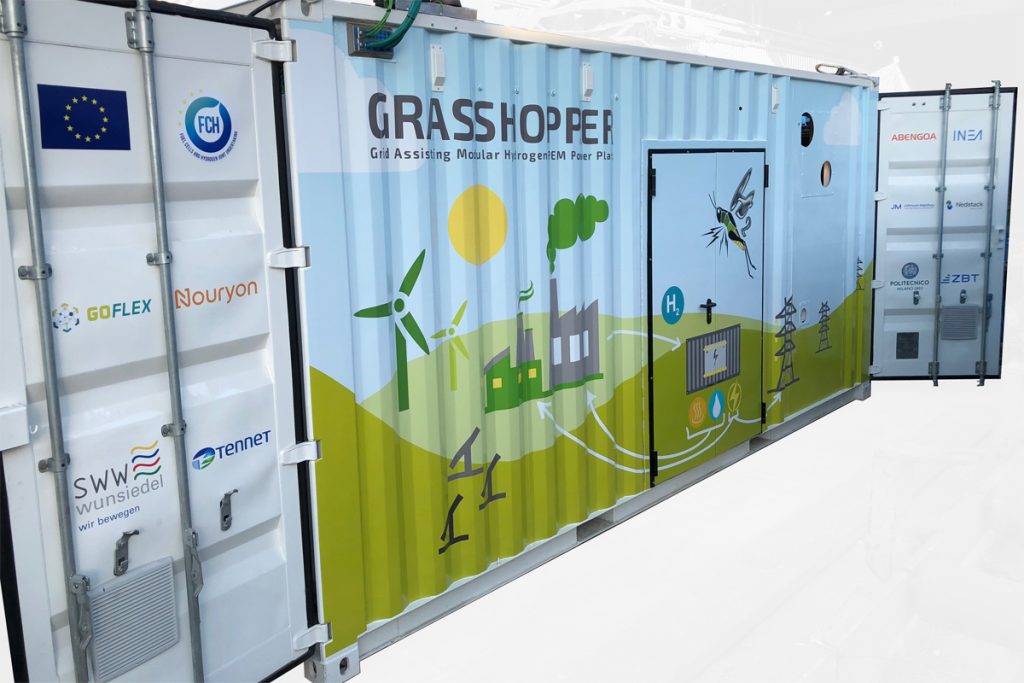 The previous images are the full design in the 3D model, first, and a real image of the container taken at the construction site prior to its completion, second. You can expect more of these pictures as the testing of the pilot plant begins in the following weeks!
Related Posts