For a new year of prosperity and full of Hydrogen
From the Grasshopper Project we hope for a successful year 2021. There is no need to enumerate the hardships our society had to suffer during this 2020. And of course research and development was also affected by it. The ever-changing world is even more hectic these days, and can be easy to forget the always present need for green energy and a more sustainable future. But we are on it. For that reason, we would like to celebrate the new year with hope and optimism. Despite the Covid-19, all our members have been working hard to achieve our goals and I am sure many research projects feel the same way we do. Lets keep working hard to make this little marble in the universe that we live in a place to be proud of.
The Grasshopper team wishes you a year full of Hydrogen!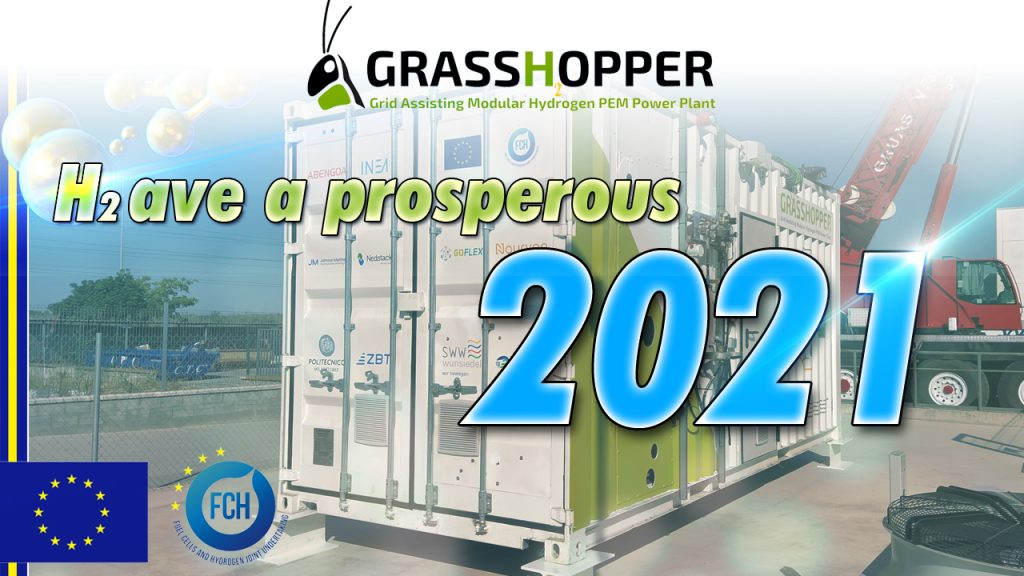 Related Posts