Grasshopper becomes famous!!!
Hydrogen is a trending topic; we all already know. In the Hydrogen rush, Grasshopper is not being left and is becoming famous!!!
As you know, the pilot plant is currently in Abengoa's testing facilities, located in Free Zone of Seville (Spain), and once passed the start-up phase, the plant will be transferred to its destination in the Dutch city of Delfzijl.
Before the transfer is made, and motivated by the good results from the test (be patient, this will update in another post ), Grasshopper has triggered an institutional event. Both the mayor of Seville, Juan Espadas and the delegate of the Free Zone, Alfredo Sánchez Monteseirín, visited the plant last Wednesday. Naturally, they didn't want to miss the opportunity to see first-hand the first of a new generation power plants. Power plants based on fuel cells can operate dynamically with rapid response, which allows them to contribute to developing a circular economy and zero-emission society providing grid stabilization services.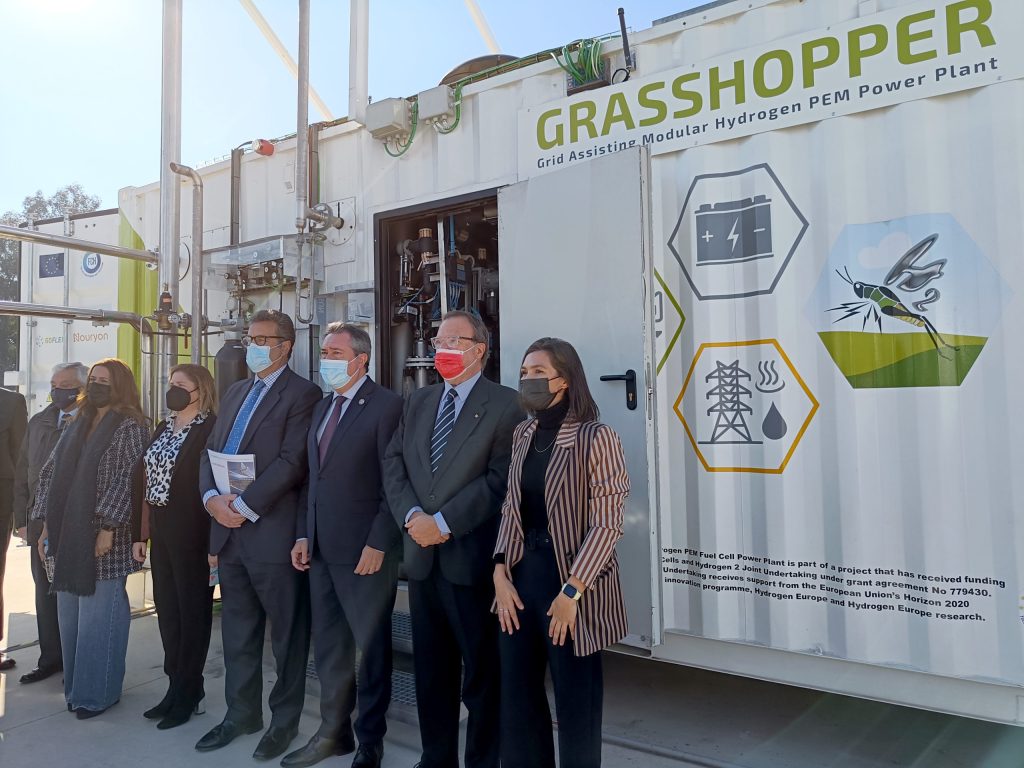 Grasshopper team made a quick presentation to understand the aim of the project. After that, a guided tour of the facilities by the Grasshopper technical team. The typical good weather from Seville, even in December, even improved the experience.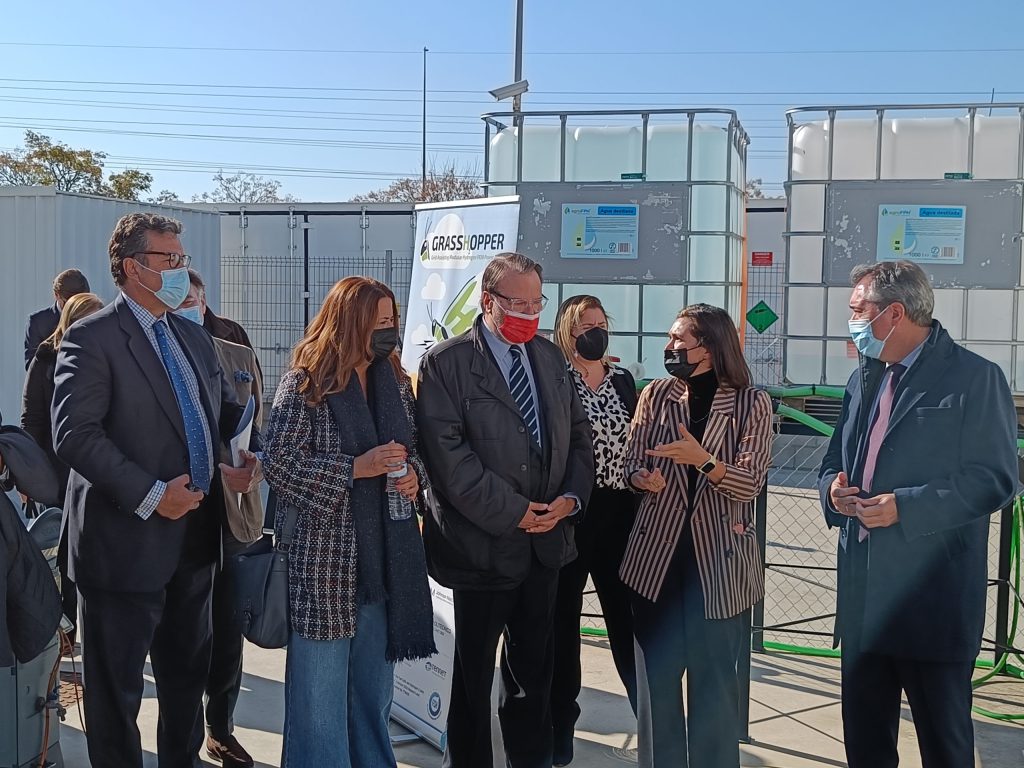 In the words of Juan Espadas:
"This is a powerful work of research and technological innovation that reveals the full extent of the talent that exists in the company Abengoa, which is a source of pride for Seville and Andalusia."
Alfredo Sánchez Monteseirín emphasized that:
"In the coming years, we must accelerate the large-scale transformation of our energy system to achieve a 100% renewable, and therefore clean, design by 2050.
The press has been made of the event, and Grasshopper appears in many news! Here there are some links so that you can enjoy them:
Abengoa :: Press Room :: News :: News Archive :: 2021 :: December
https://sevilla.abc.es/sevilla/sevi-abengoa-desarrolla-generador-electricidad-partir-hidrogeno-zona-franca-202112011830_noticia.html
But this is not the only appearance of the Grasshopper project in the media. Visit our press section for more mentions
We hope this is just the tip of the iceberg and Grasshopper continues to bring good news to the entire team!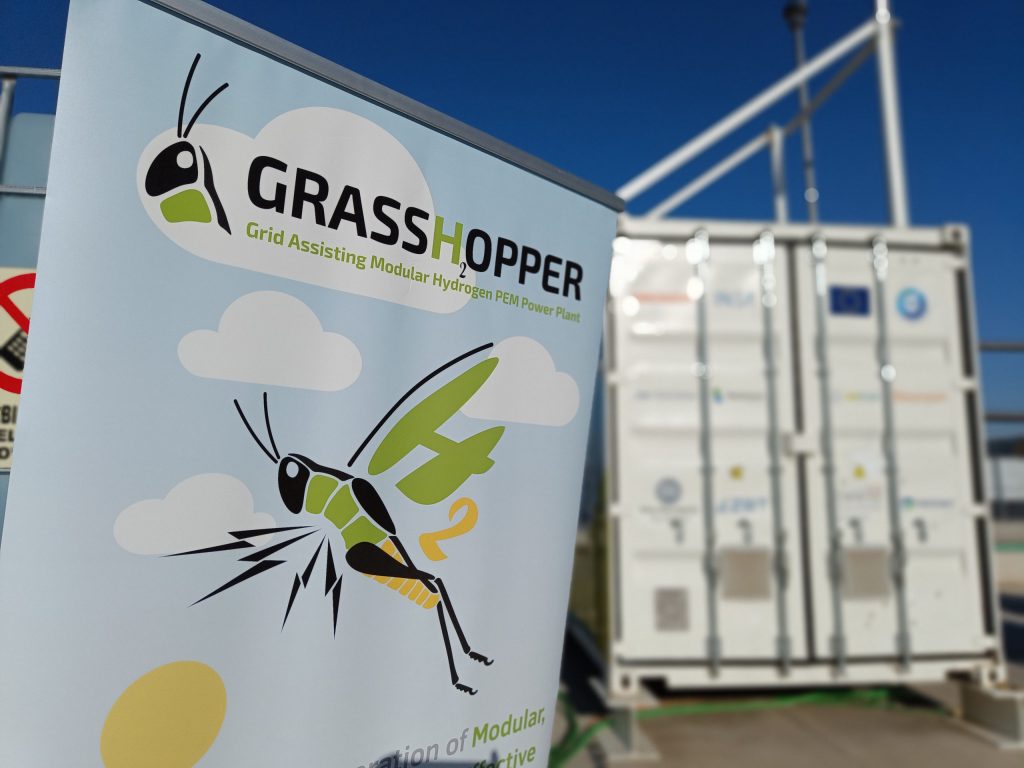 Related Posts